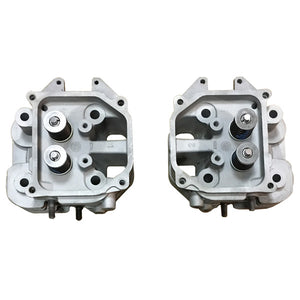 Performance Heads High Flow Kohler 25 hp to 27 hp $750 per set plus $394 refundable core charge
Part Number
EC-144
BPS Heads - $750 per set plus $394 refundable core charge will be added to every order.
Stock heads leak compression right out of the box. after all this engine was meant to go on a piece of industrial equipment. 
These heads have been bead blasted, ported, polished, decked .020 for increased compression, and larger stainless valves with improved seats.
You can expect improved throttle response, quicker holeshot, much more load carrying capability, and a higher top speed.
---
We Also Recommend
---